Today we finished the long offshore race in the European Championship (EC) that is ongoing in Hankö, Norway. We sailed a course that went into the Oslo fjord and then out on Skagerak and two times to Sweden and back. The course was 144 nm and we managed to sail the course in around 24 hours coming to port this morning around 10.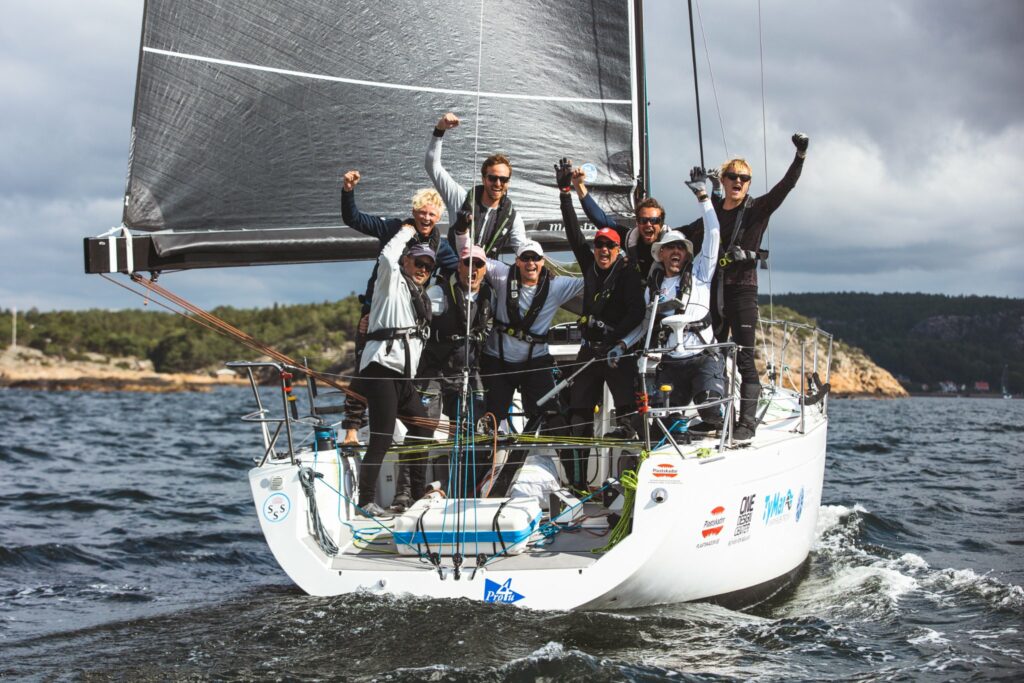 We did a very good race and we managed to win the class C with a margin of 38 minutes. In second place cam Estonian Katarina 2 and in third Norwegian ibb. Generally, it was a great team win and we have great speed, good maneuvers and generally we sailed in the right places, so overall we are very pleased with our performance and how we conducted the race. It is also great that we managed to get a good score in this long offshore race as it cannot be discarded in the total count.
The results from the race is here.
- It is great to be off to a good start of the regatta and I am very pleased how the crew drove the boat fast and how well we performed. We now look forward to more race days and and some inshore races tomorrow, says Patrik Forsgren skipper.

The EC continues tomorrow with two planned inshore races and the weather forecast looks promising so we have to continue working hard. The plan overall is for 8 races and the EC continues this week and finshes on Saturday.