Igår kväll tränade vi i Team Pro4u i väldigt fina förhållanden på Baggen sol och medelvind – en härlig kväll till sjöss helt enkelt! Som vanligt finns det massor med saker man alltid kan förbättra och vi jobbar på att förbättra oss så fort vi kan.
Igår hade vi också Roger Nilson ombord som gäst/strateg som hade lagt en djungelbana på Baggen som vi körde runt ett par varv. Han har ju varit med om del segling kan man säga, nedan från Wikipedia:
Nilson har seglat fler varv runt jorden än någon annan svensk. På sju försök har han fem gånger lyckats genomföra Whitbread Round the World Race/Volvo Ocean Race. Han har också varit navigatör på den franska katamaranen Orange II som satte världsrekord i hastighetssegling jorden runt: 50 dagar 16 timmar 20 minuter och 4 sekunder.

1989-1990 var Nilson skeppare ombord på den svenska båten The Card vid det årets Whitbreadtävling. 1993-1994 hette den svenska båten i samma tävling Intrum Justitia och Nilson var åter skeppare.
Fin kväll till sjöss…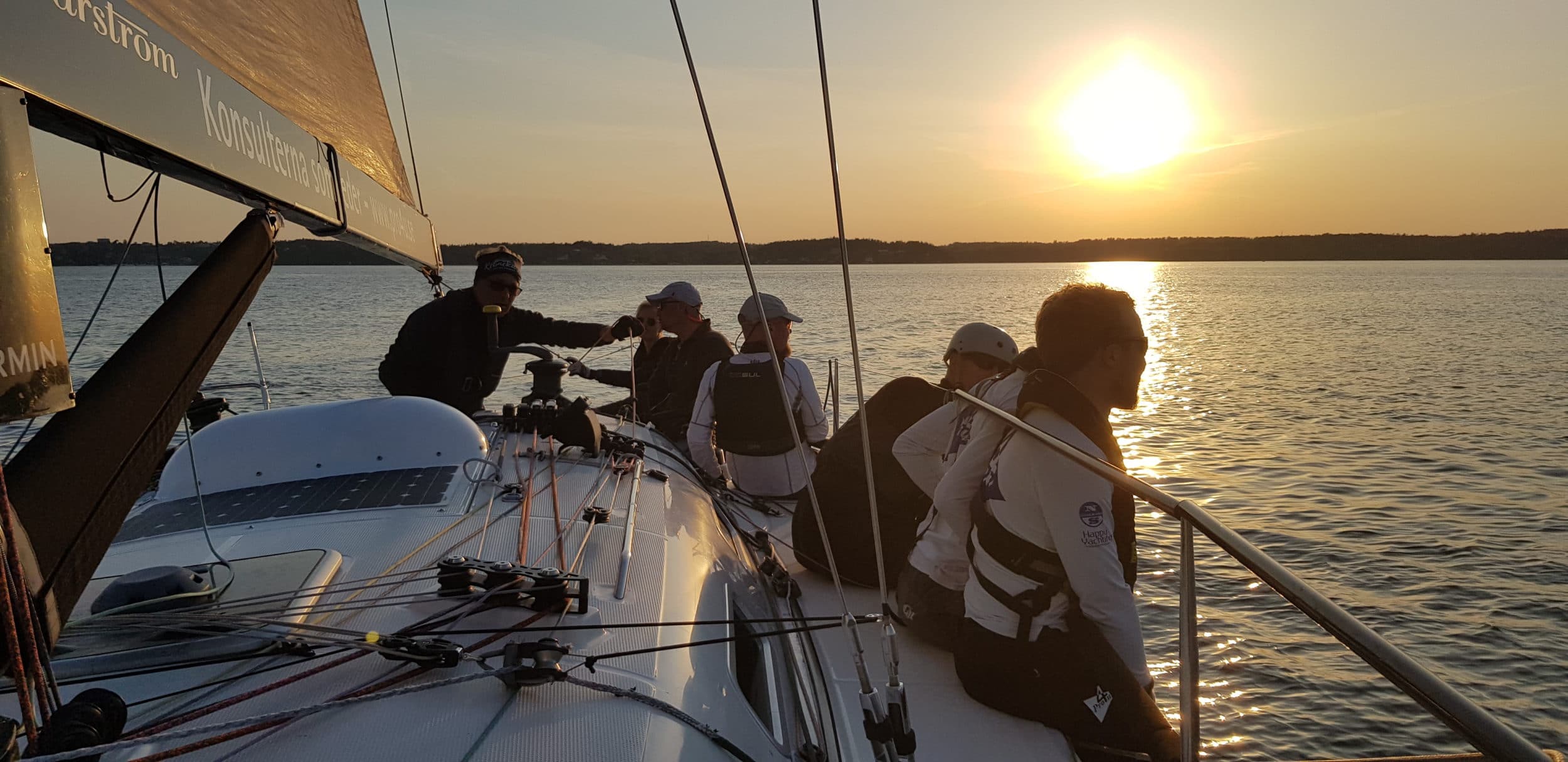 Glada miner!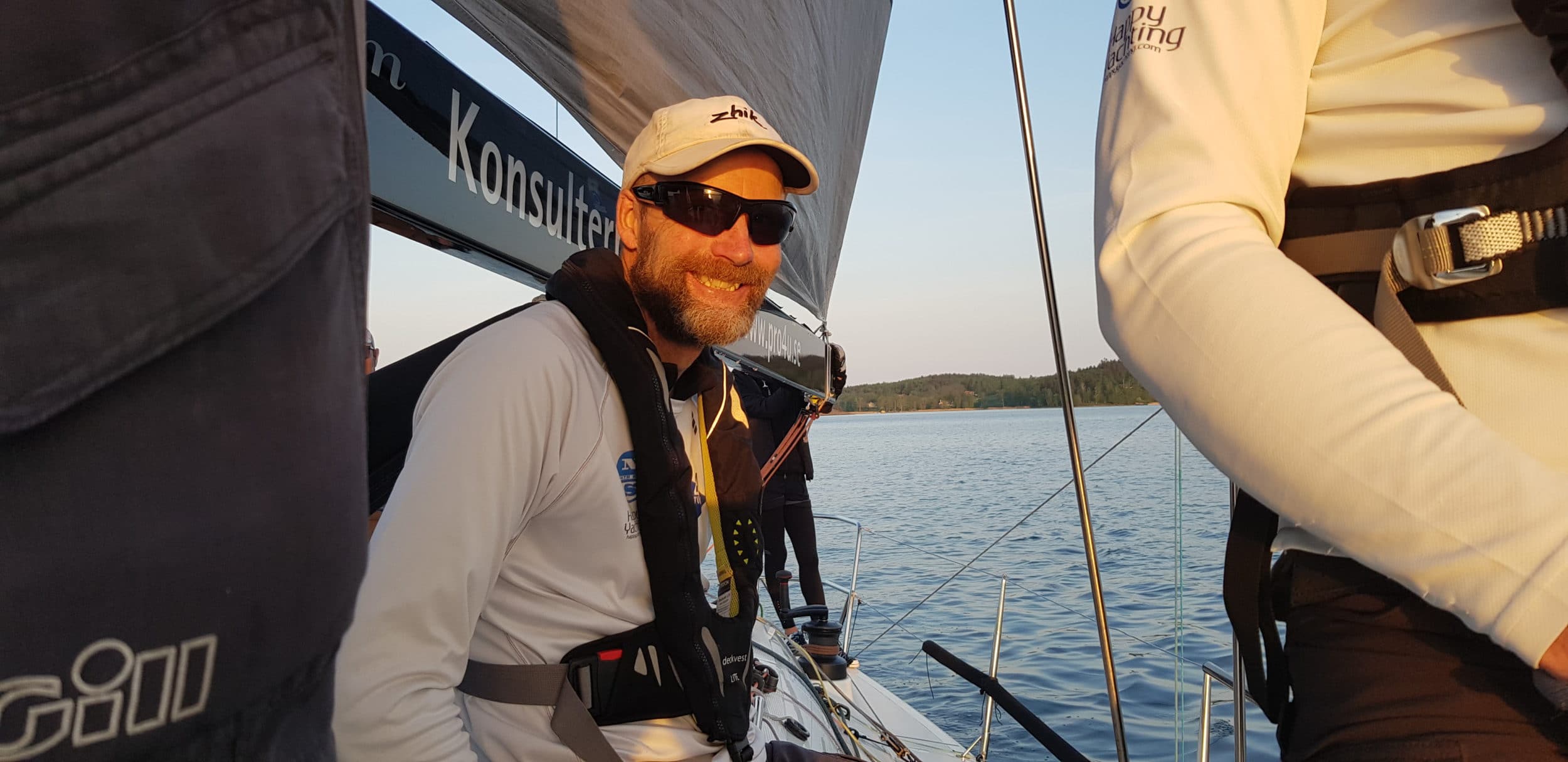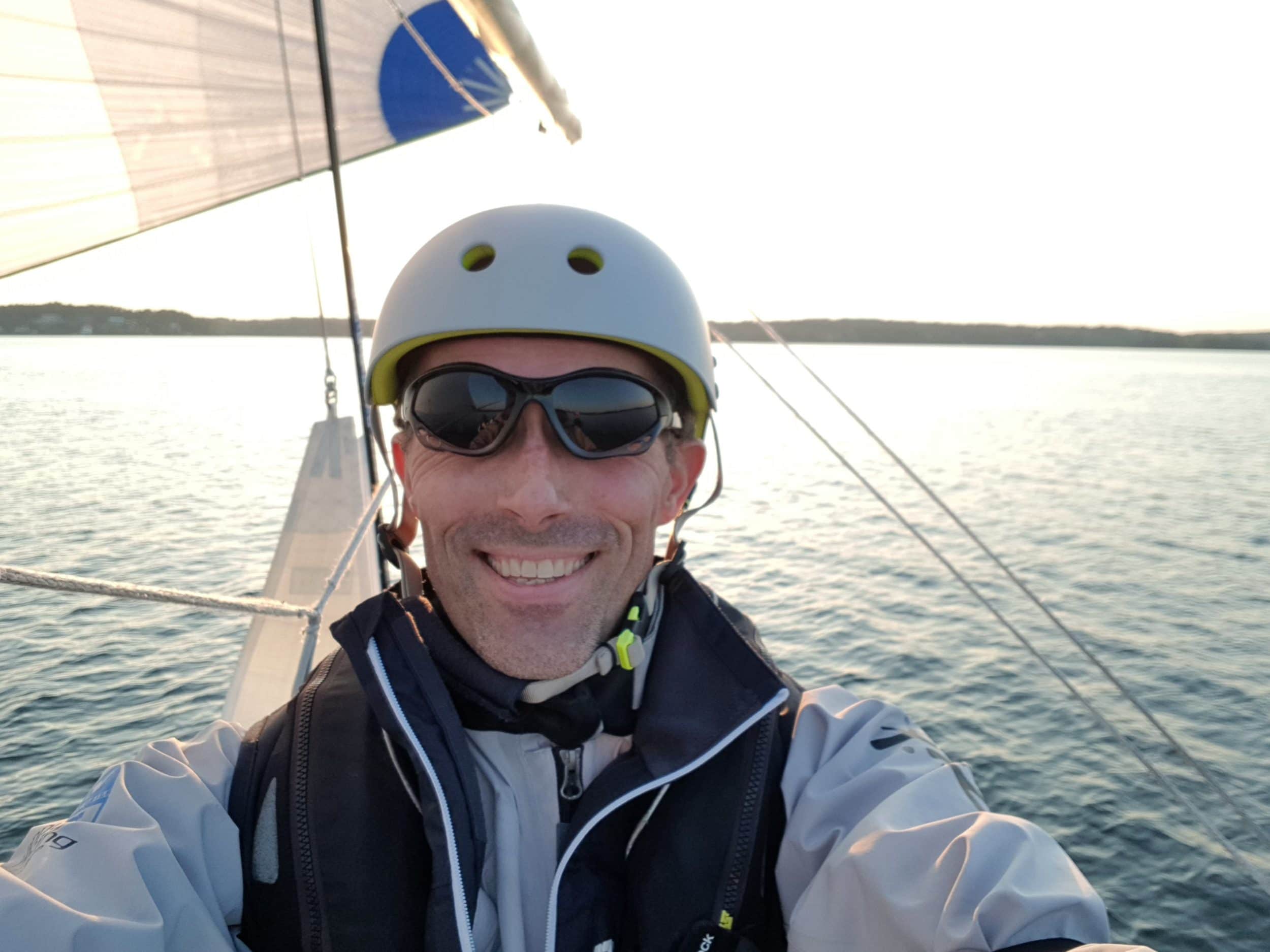 Livet i en förpik…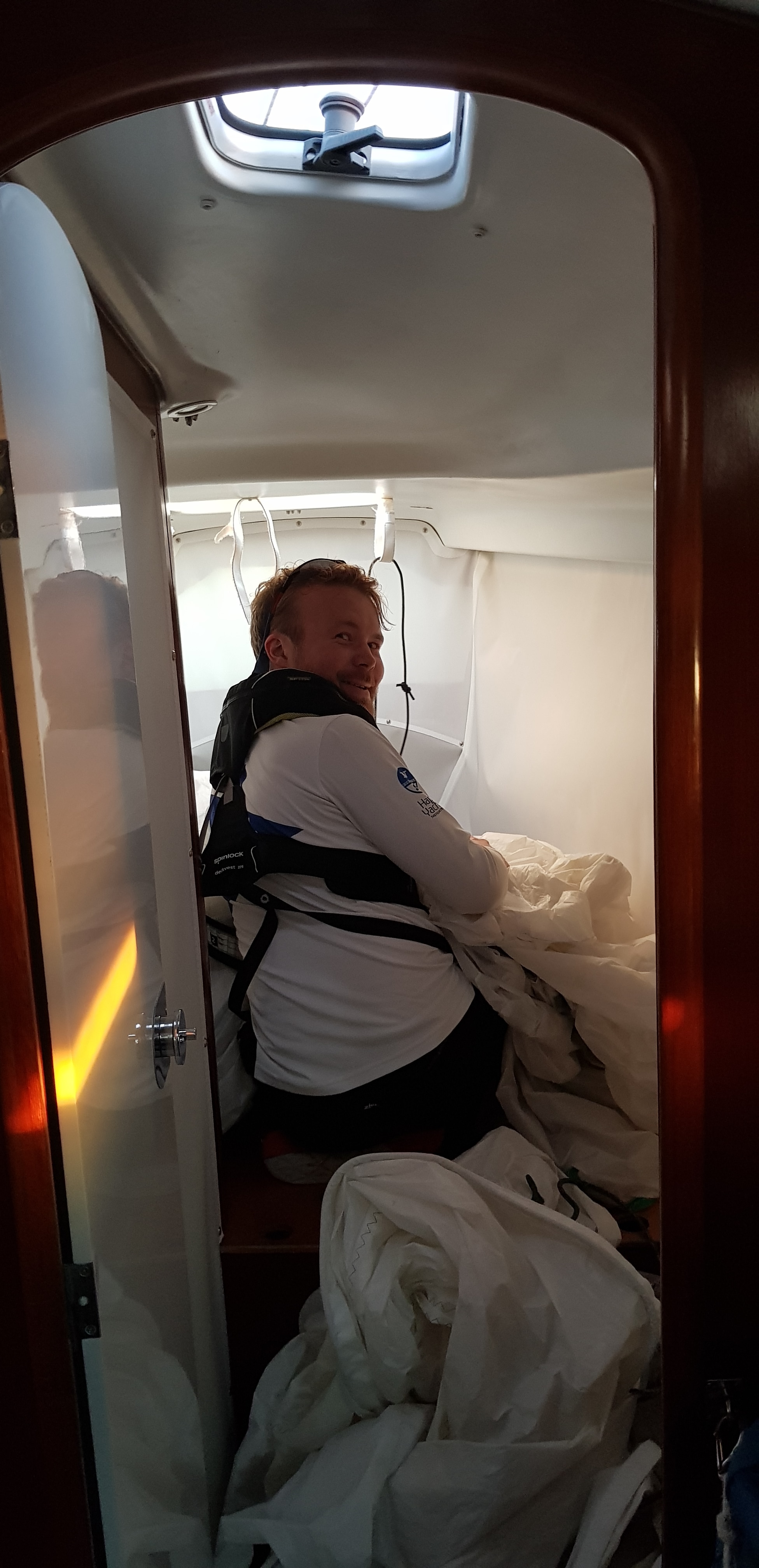 Vart ska vi?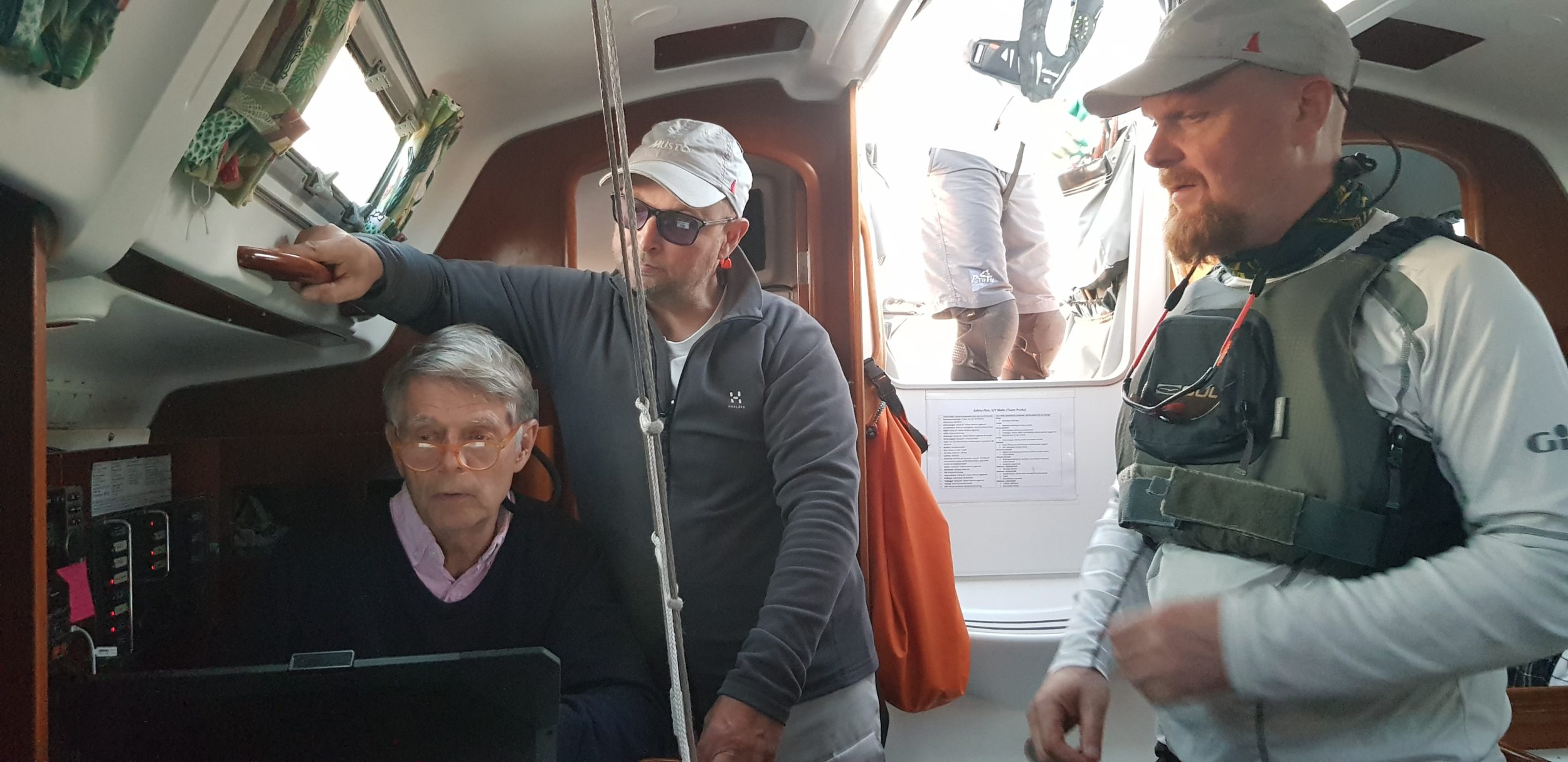 Fullt fokus.