Baltic Offshore Week, BOW, continued today in Tallinn with the offshore race. The course was 35 nautical miles and the rain started around when we started at 11 hours but good sailing conditions with wind and wind shifts (big right shift). We had at the start 14 knots of wind and then gradually increasing during the day topping at around 25 knots. We managed to win the race in class ORC B and now after 5 races we have the series 1, 1, 1, (2) and 1.4 with a total of 4.4 (the offshore race scored 1.4 and cannot be discarded). Estonian Katarina 2 is in second place with 9.8 and Directo in third place with 15.6. All BOW Results here.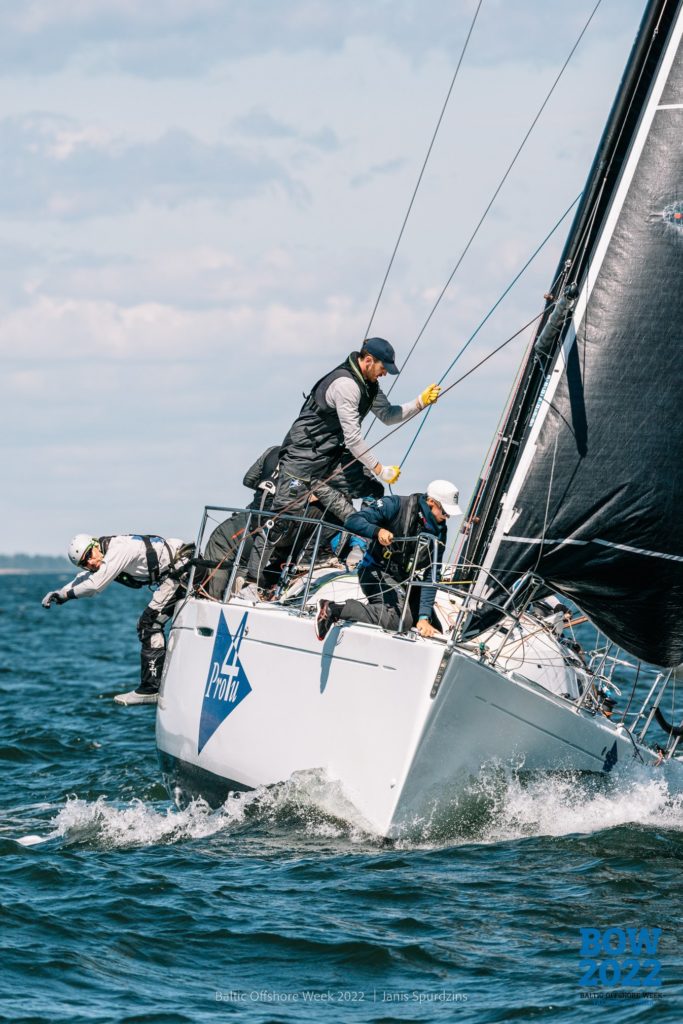 We had great boat speed, good start and good maneuvers during the offshore race today and even if we did not take all the wind shifts perfectly we sailed relatively conservative and managed to win the race with 3 min 17 sec after a bit over 5 hours sailing. As usual we worked hard the entire race and the team had great focus and positive team spirit!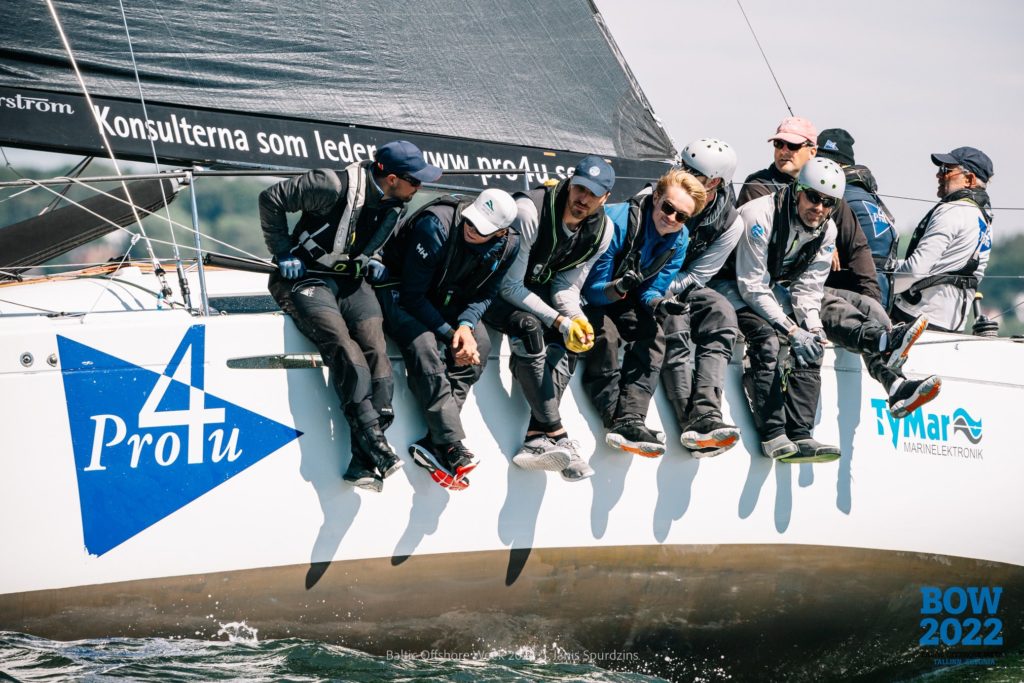 Tomorrow is the last day of BOW and the Finnish and Estonian Offshore Sailing Championship and the plan is to have 3 inshore races. If there will be 3 more races one more inshore race will be discarded. We are happy to be in the lead after two days with 5.4 points and tomorrow we will just continue sailing in the good way we have been doing this weekend.
We notice that Estonia is really a land of sailing the arrangements with courses, information and everything around the regatta is really excellent and we enjoy very much sailing here in Tallinn!
Photos BOW/ © Janis Spurdzins