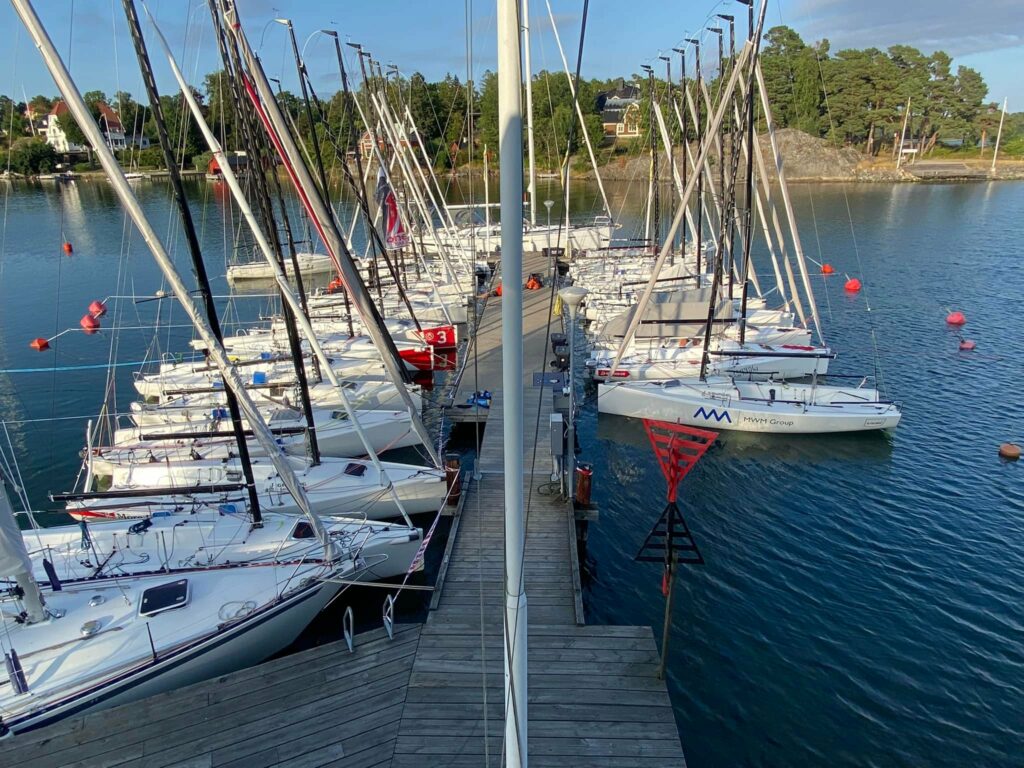 During Friday, Saturday and Sunday we have sailed the Open Swedish Championships in J/70 on Mysingen outside Nynäshamn. Friday was sunny with medium winds from the east which meant relatively flat water and big differences in wind direction and strength. We started the day with a 25th place but then found the speed with a spike and a 9th place.
On Saturday there was too little wind for a race to take place.

Sunday brought northerly winds of 10-15 m/s and big waves. Something we like. 3 races were completed and we felt we were going faster and faster during the day. Fantastic conditions with speeds up to 20 knots on the islands. In terms of results we got 3, 4, 1 which was enough for a bronze in the open class and a silver among the Swedish boats.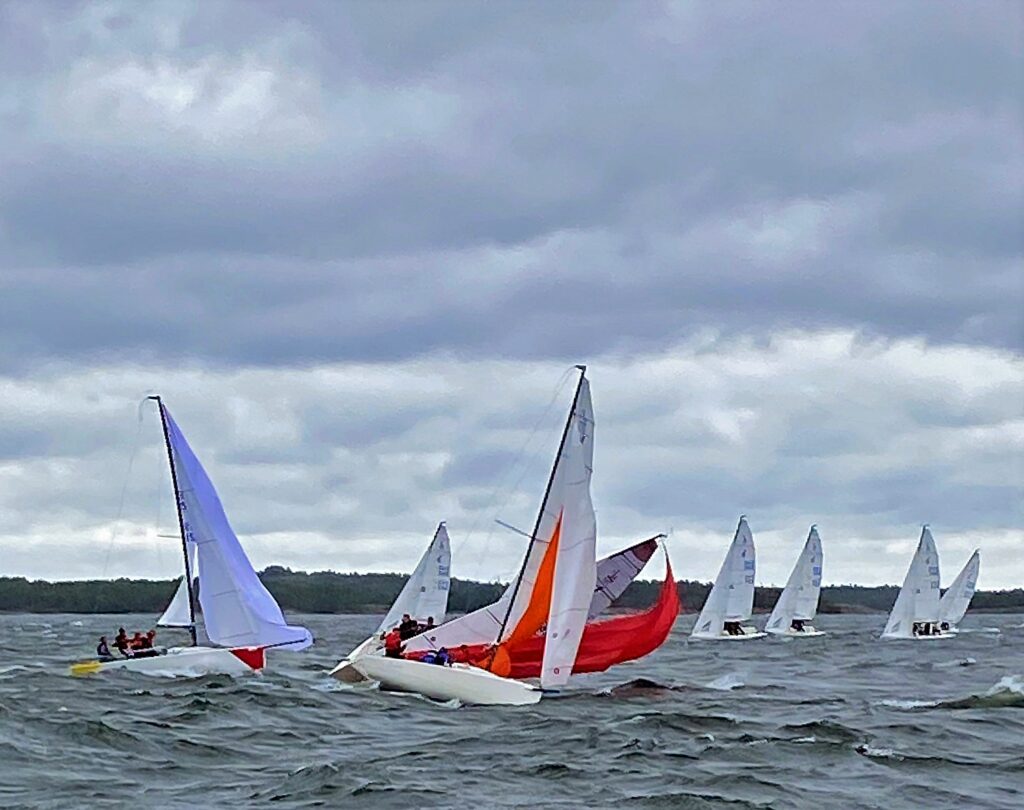 We would like to congratulate the winners Intermezzo and Åland's Alandia sailing team who took home the silver medal and thank the organizers Nynäshamns seglarsällskap for a nicely arranged SM!