Today the World Championship ended in Kiel with two inshore up/down races in very light winds. Wind was around 5-6 knots at the start and although this is not our preferred conditions we also did not sail so well today and being in the Gold fleet having mostly larger/faster boats makes it even harder to find free wind and doing our own race on the course. In todays first race we also had a penalty situation and we had to make turns and in the very light winds this took its time and we got away from the start as the last boat in the 34 boat Gold fleet, ending in place 24. In the second race we had a much better start but again we did some mistakes and being punished for being a slow boat in the light conditions and ended in place 15. We have to analyze later with some distance what we could have done better but it was not the greatest of sailing days for the team and we are all very disappointed now.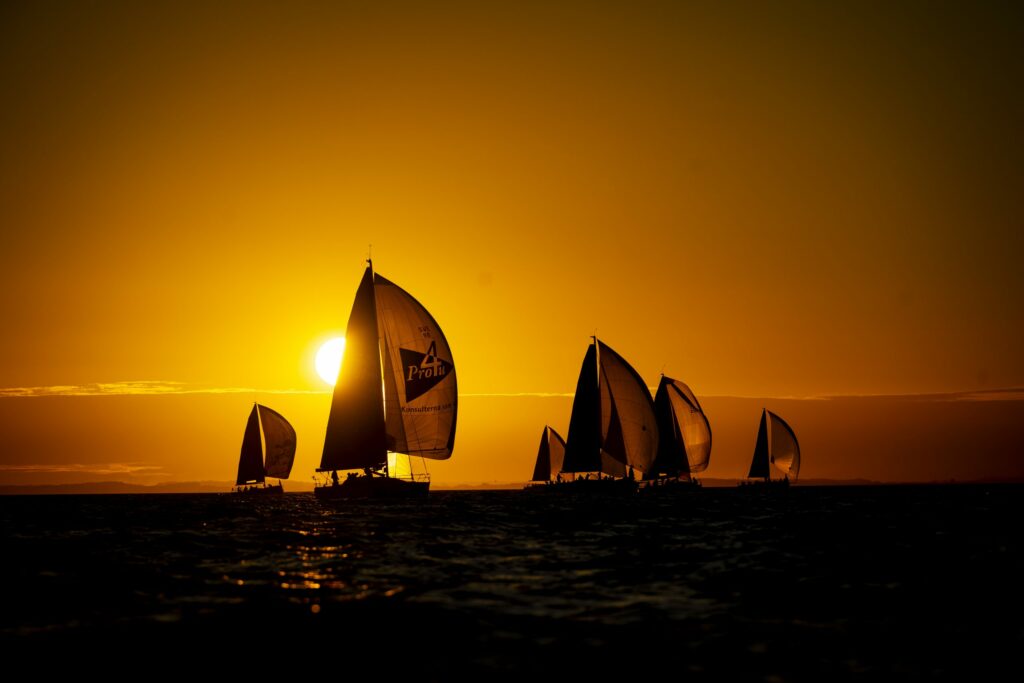 With todays result our series for the Worlds were: 2, 4, 2, 2, 1, 2, 3, 1, (24) and 15 and total 32 after one discard. We missed the podium with one point and ended fourth in the Open class and on second place in the Corinthian division. So going out today in the lead and then ending only fourth was really not something we are proud of and we all feel sad about it as we had hoped for more. All results are here: ORC Worlds Results
We will now leave Kiel and give this some time and then analyze and reflect what and how we could have done things differently this last day after a regatta where we had sailed well all days before. We hope of course to be back again and try once more....
We thank all our competitors and congratulate especially the open podium winners Sugar 3, Matilda 4 and Arabela for really good sailing!
We also thank the organizers of the Worlds and we have enjoyed being in Kiel even if the weather maybe had not been the best with a lot of rain during the week.