Today we had a long day at sea and completed three inshore races in the end having waited for the wind until afternoon. Winds were light around 6 knots in the beginning but slow growing to around 12 knots later.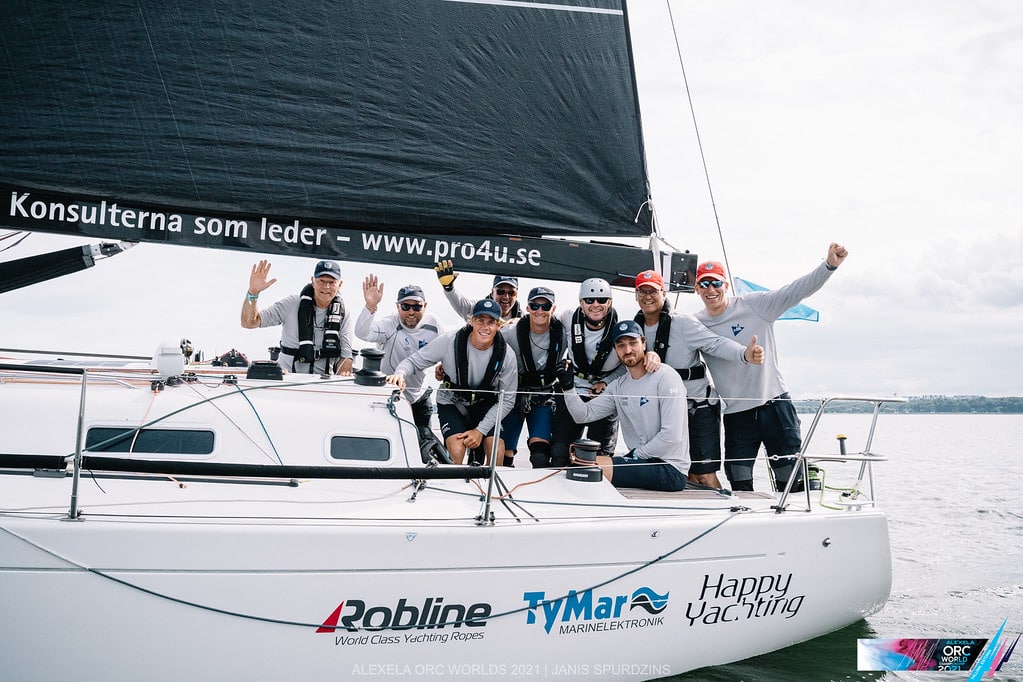 We have sailed well all day but the competition is very hard and when the wind is very light we have difficulties getting low scores and we go better in comparison with the other boats when we have a bit more wind.
For the three races today we scored 6, 2 and a 1 so our overall series is now after five 2, 1, 6, 2, 1 with a total of 12 points. The Estonian J-112E Matilda 4 is in the lead with 7 points and third is the Estonian Italy 11.98 Sugar 3 with the same points (12) as we have. Results here.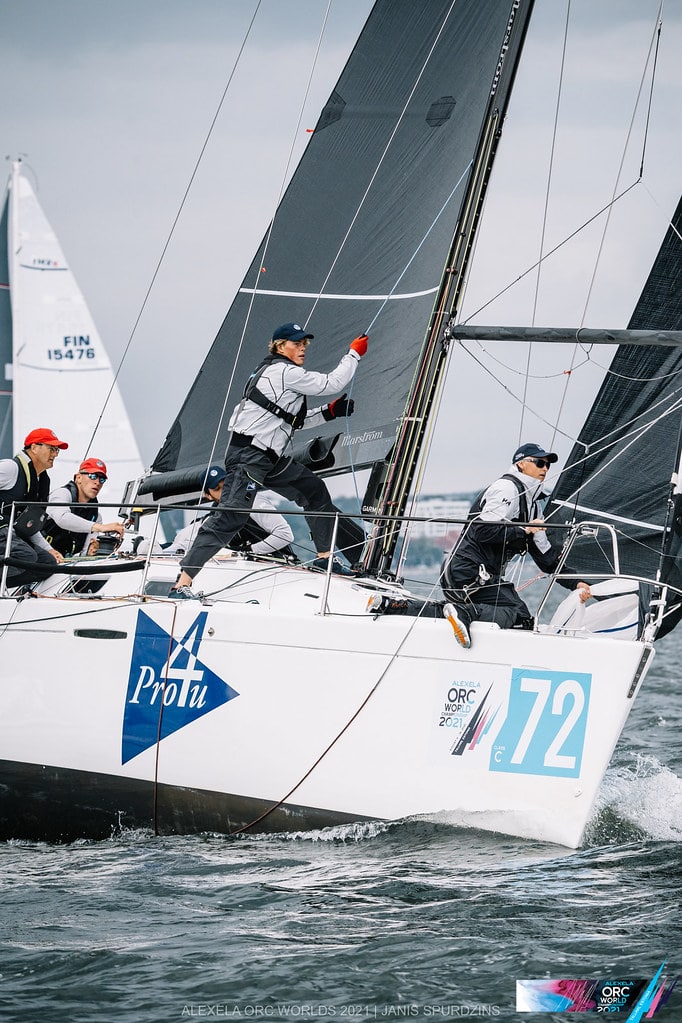 We now have two more days of the World Championship and tomorrow is the short offshore race that is planned to take around 10 hours. The score in this race will be very important as it is not possible to discard any of the two offshore races. From tomorrow the 62 boat fleet will also be divided into a gold and silver fleet and this means for the two remaining days we will be sailing in the gold fleet competing with the best 31 boats from the qualifying days.
The on Saturday the Worlds will be concluded with the two final inshore races. We will do all we can to try to beat the best Estonian boats but it is not easy and we have to sail at our very best.
See more about the World Championship here: orcworlds2021.com
Photos: ORC Worlds 2021 Mauro Melandri, Felix Diemer and Janis Spurdzins.