Today, on the fifth day of the ORC World Championship in Tallinn we raced in the short offshore race. Conditions were perfect with sun and 12 to 22 knots during the day. We in in class C sailed on a 38 mile course that took approximately five and a half hour to sail. The course was very good and we had both upwind and downwind and some reaching as well. Today was also the first day the large 62 boat C class was divided in a 31 boat gold fleet, where we sailed, and a 31 boat silver fleet.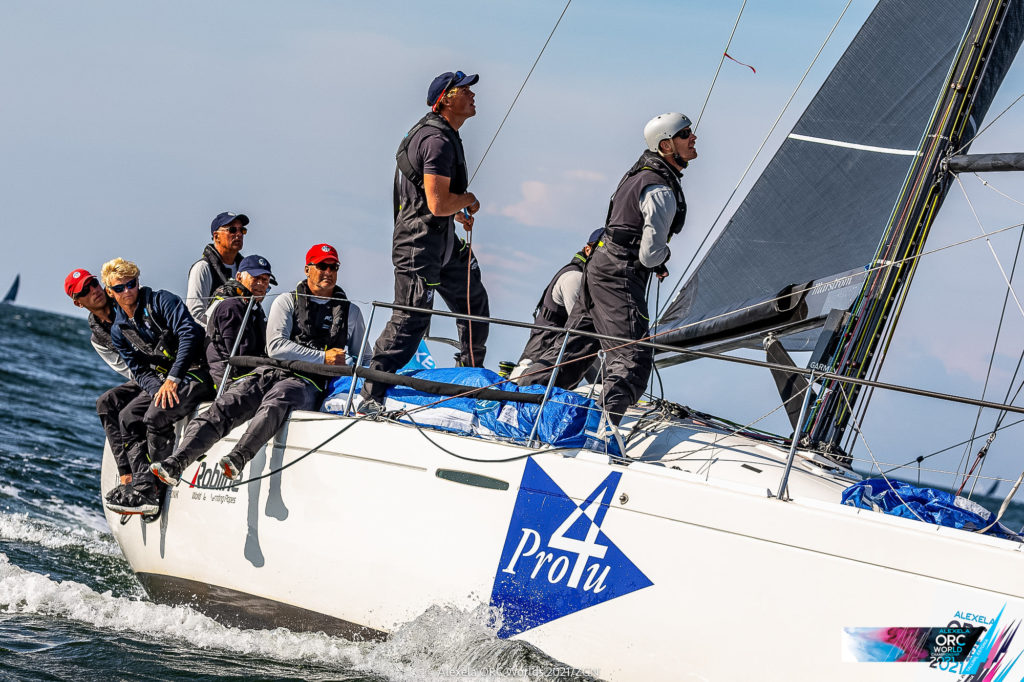 We had a very good race day and we managed to win the race in the gold fleet after really good sailing during the day. Overall we were 3 minutes on corrected time before the second boat, Italia 11.98 Sugar 3. Almost everything worked well today for us, with great boat speed, all maneuvers worked perfectly and we were for the absolute most part on the right place on the course – to summarize a great race.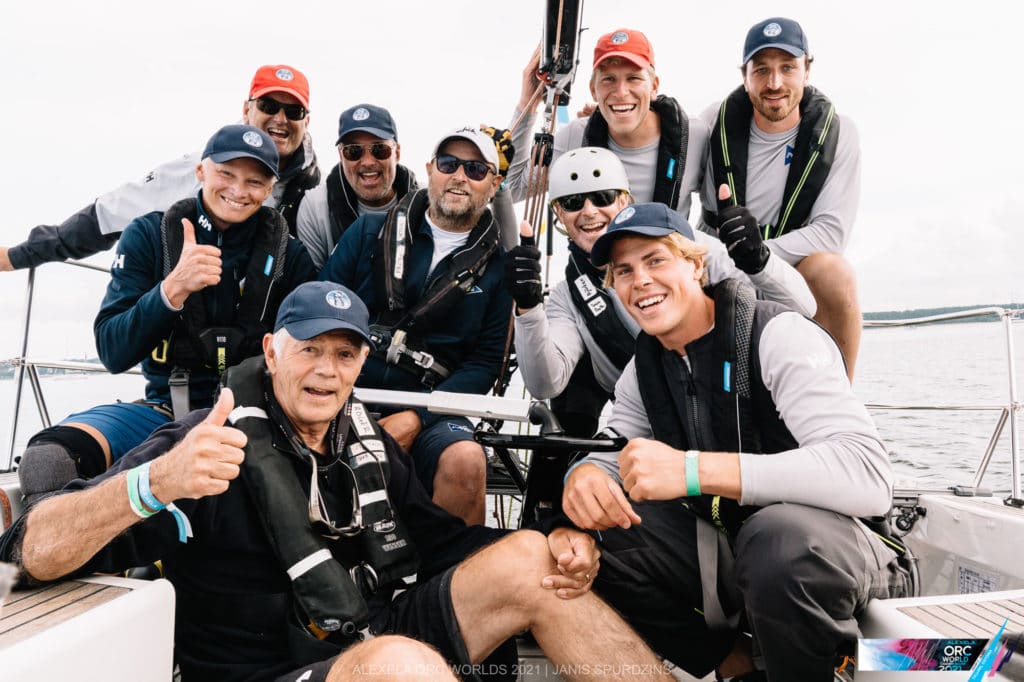 The win today was the third race win we had out of the total six races we sailed and the win today is also extra valuable as it is not allowed to discard any of the two offshore races.
Our series in the six races sailed until today are: 2, 1, 6, 2, 1 and 1 with a total of 13 points. Results here.
Overall we are now in second place with our 13 points with the Estonian J112-E Matilda 4 in the lead with 11 points and Estonian Italia 11.98 Sugar 3 in third place with 14 points. So it is extremely tight between the three of us and if nothing unexpected happens it is very likely these will be the three podium boats when the Worlds complete tomorrow given that there is a large gap down to the fourth boat on 29 points.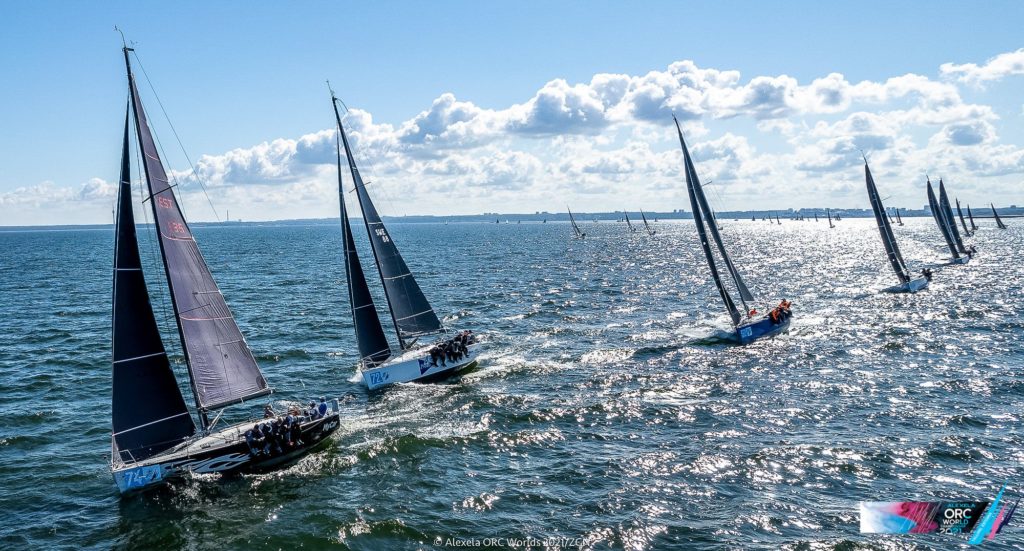 However, when analyzing the scores more in detail it becomes even more interesting as one discard of an inshore race will be allowed after the first inshore race tomorrow and anticipating that we will be in a good position if we manage to get a low score in the first race as we then can discard a 6th place, both Matilda 4 and Sugar 3 will only be able to discard a 3rd place keeping in mind that discard of the offshore races (race 1 and 6) is not allowed.
To summarize we have a chance to win the gold tomorrow in the open C class but so does both Matilda 4 and Sugar 3 and it will be very hard racing tomorrow. We will of course do everything we can to win but we also know that the competition is really hard so it is not going to be easy.
See more about the World Championship here: orcworlds2021.com
Photos: ORC Worlds 2021 Mauro Melandri, Felix Diemer and Janis Spurdzins.